Welcome to the FSU Drupal Site
title-inside title-centered
2
Welcome to the Office of the Provost and Executive Vice President for Academic Affairs. The Provost oversees all Florida State University academic and academic service units.
Message from the Provost
Welcome to the 2021-22 academic year! As the COVID-19 pandemic continues to change many of the ways we interact, we are committed to providing as safe, inclusive, and impactful an experience as possible for our entire university community. We are pleased to welcome our new president, Dr. Richard McCullough, and to send big thanks to wonderful former president, John Thrasher. FSU is in great hands moving forward!
We enter this year as the 19th ranked public university in the U.S. News & World Report rankings and we hope to enter the Top 15 soon. Over the last five years, FSU has moved up 25 spots among public universities, more than any other public university in the Top 50!
At the Office of the Provost, we promote excellence in all things academic, helping create an environment focused on teaching, research, and public service. As a Preeminent University in Florida, FSU both expects and recognizes the best from our students, faculty, staff, and community. Here are some highlights of great things we are doing at FSU.
120 New Faculty– We continue to attract some of the most distinguished faculty in the country to our top ranked programs across campus, including in the arts and humanities, the sciences, law, medicine, education, business, policy, and criminology. These exciting new colleagues make our university better in every way!
Making Learning Meaningful and Equitable– Our campus is dedicated to giving students experiences that will prepare them for life after college. Engage 100 is an important program designed to connect, engage, and challenge students during their first semester at FSU, as well as pave the way to future success. Our faculty continue to redesign courses and embed the latest evidence-based teaching practices that improve student learning and performance.
Top 4-year Graduation Rate– Our students graduate at among the highest rates in the nation. In fact, FSU's four-year graduation rate is among the top 10 ranks of national public universities. Perhaps most importantly, we have proven that our great overall results show no disparities among our graduation rates for Black, Hispanic, and Caucasian students.
Transfer Student Success– FSU is proud to lead all state public universities in our graduation rates for our transfer students who join us with an AA degree.
Record Graduate Enrollment– or the third year in a row, FSU has broken its own record for the number of students pursuing a graduate degree. Our growing ranks of excellent faculty and increased research productivity are drawing more graduate students to apply and enroll.
Diversity, Equity, Inclusion– Florida State has a long history of institutional commitment to diversity, equity, and inclusion that has earned us recognition in each of past seven years as a "HEED Diversity Champion" by Insight into Diversity and placement in the top 10 as an "Access Improver" for our support of underrepresented student populations. The Association of Public and Land-Grant Universities (APLU) recently honored FSU with their Platinum Level Award for Global Learning, Research and Engagement. Additionally, Hispanic Business Magazine ranked our College of Law No. 2 in the nation for Hispanic students and the College of Medicine No. 8. The College of Medicine is the only school ranked in the top six for enrollment of both Black and Hispanic students among 136 U.S. medical schools. We are No. 4 in the nation in preparation of African-American physicians, behind three HBCU Medical Schools only.
Our students, faculty, staff and alumni are living proof of success at FSU! Take a closer look.
---
Areas Reporting to the Provost
---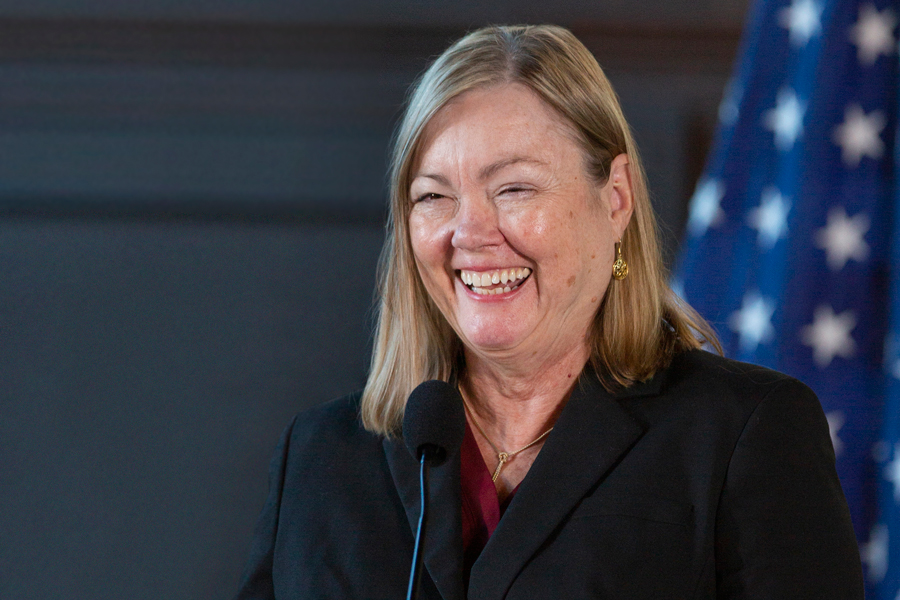 Sally McRorie recently became the President of the Board of the National Association of Schools of Art and Design (NASAD), the accrediting body for all visual arts and design programs in the country as well as the Chair of the Board of the University Press of Florida on January 1, 2021.
---
President McCullough and First Lady Jai Vartikar welcome new faculty during the President's Social, held Wednesday, August 18, 2021.
---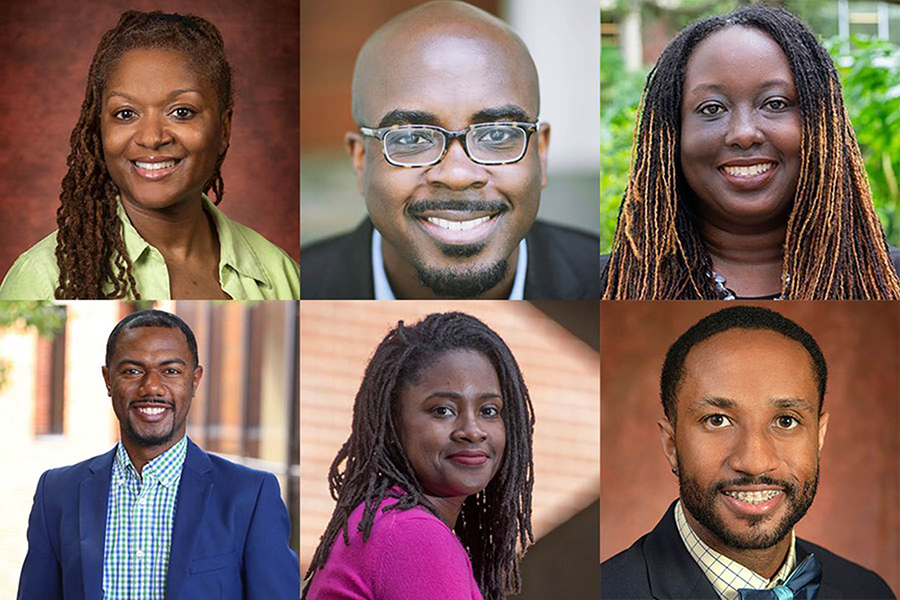 Six Florida State University assistant professors have received the Florida Education Fund's (FEF) McKnight Junior Faculty Fellowship. The FEF's McKnight Junior Faculty Fellowship Program promotes excellence in teaching and research by underrepresented minorities and women.
---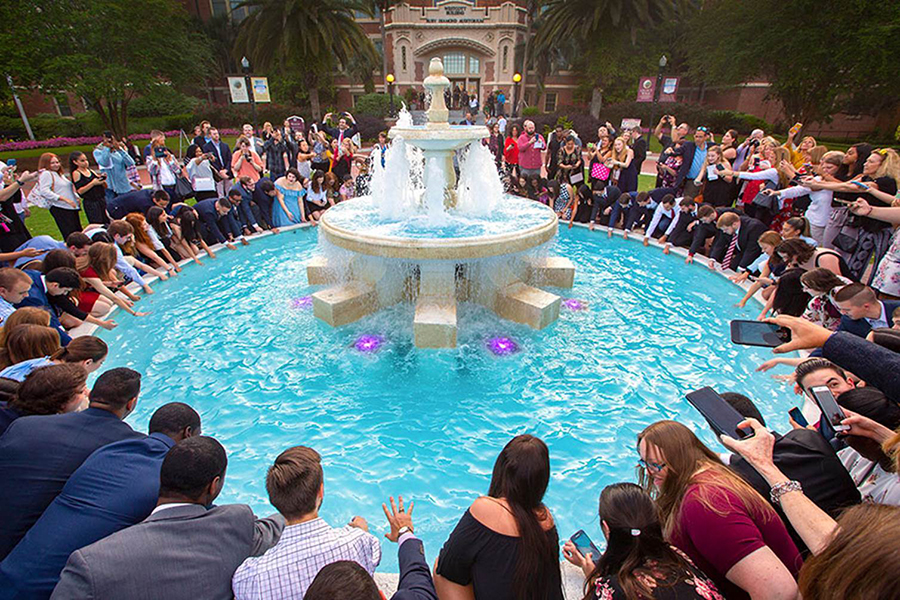 Graduating students culminate the President's Ring Ceremony by pledging to uphold the Seminole Creed, and then by dipping their FSU class rings into the Westcott fountain.
---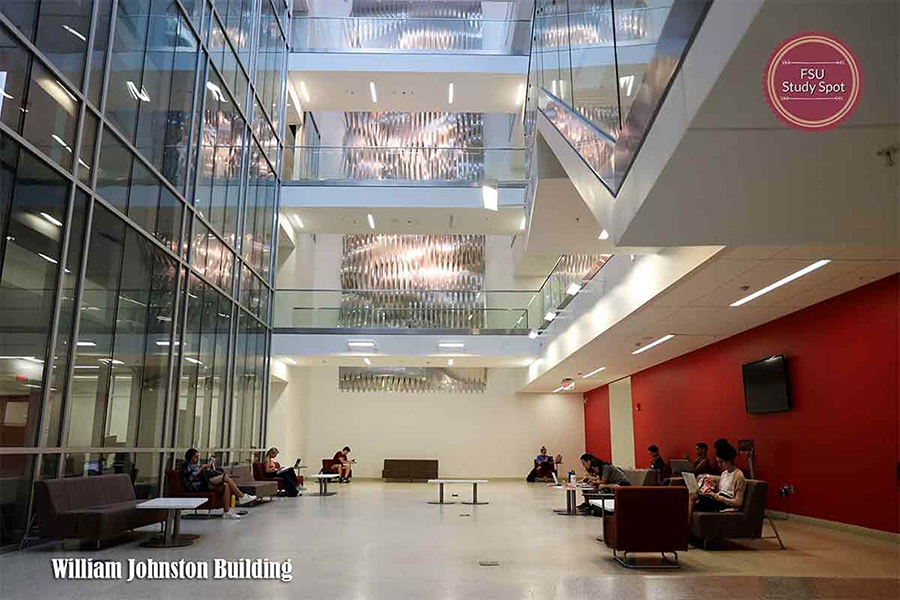 If you are on campus, I encourage you to explore our wide variety of Study Spots. This one is near our tutoring center. You can see others at
FSU Study Spots Gallery
.
---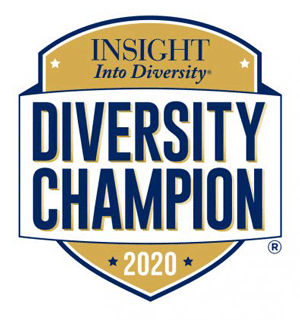 FSU was recognized by INSIGHT Into Diversity magazine as one of 15 "Diversity Champion" colleges and universities in the nation. Our continuing efforts to move diversity and inclusion to the forefront of the university mission also received national recognition with "Higher Education Excellence in Diversity" (HEED) Awards in 2014, 2015, 2016, 2017, 2018, 2019 and 2020, recognizing outstanding commitment to diversity and inclusion.
Innovation and Entrepreneurship
Embedded in the culture of

Florida State University

GET INVOLVED!
Florida State University resumed normal, pre-pandemic operations Aug. 1, 2021. Classes have returned to predominately face-to-face instruction for the Fall 2021 semester. A small percentage of designated courses are continuing online as offered prior to the pandemic.
Florida State and the Florida Board of Governors are confident that our students, faculty, and staff will continue to accept a shared responsibility by following a healthy and vigilant lifestyle for themselves and for all members of their campus community.
If an instructor is unable to teach on campus due to quarantine or other health reasons, they will be allowed to teach remotely for up to two weeks. This may include teaching via Zoom, assigning students to view prerecorded lectures or complete online course work until the instructor is able to return to the classroom.
If an instructor is unable to return to the classroom, the academic department or college will assign an approved associate or replacement instructor to assist or take over in the classroom.
In all cases, the course instructor(s) will notify all students enrolled in the course of any changes as quickly as possible and will provide necessary information and instructions.
---
Faculty Development and Advancement
Accreditation, Assessment, and Planning