Welcome to the Office of the Provost and Executive Vice President for Academic Affairs. The Provost oversees all Florida State University academic and academic service units.
Message from the Provost
Welcome to the 2022-23 academic year! It's our second year with President Richard McCullough at the helm and our fourth year as one of the top 20 public universities in the nation. We are incredibly proud of what our university has achieved, and we continue to aspire to even greater heights.
The Office of the Provost promotes excellence in all academic areas, fostering an environment focused on teaching, research, and public service. As a Preeminent University in Florida, FSU expects and recognizes the best from our students, faculty, staff, and community. Here are some highlights of great things we are doing.
Welcoming 155 New Faculty - We are attracting some of the most distinguished faculty in the country to our top-ranked programs across campus, including in the arts and humanities, the sciences, law, medicine, education, business, policy, and criminology. Our faculty design experiences that empower our students to accomplish their personal and professional goals. They consistently contribute groundbreaking, award-winning research to their fields. Our faculty are crucial to our success in every way, inside and outside the classroom.
Attracting the Best and Brightest Undergraduates – We received more than 78,000 applications for about 6,000 spots in this year's freshman class. The Class of 2026 is the most academically accomplished in the university's history. The new cohort includes more students than ever engaging with FSU's Honors Program and the Center for Academic Retention and Enhancement (CARE), a nationally recognized model for supporting underrepresented and first-generation students. We deliver a world-class education to our entire student body.
Leading the Way for Student Success – FSU posted some of the nation's top retention and graduation rates, achieving a 94% freshman retention rate and a four-year graduation rate of 74%, which tied our previous record. We also set a record six-year graduation rate of 85%. Most important, we virtually eliminated graduation rate disparities across race, ethnicity, and income level. Recognizing our leadership in these efforts, the Association of Public and Land-grant Universities (APLU) honored FSU with the 2021 Degree Completion Award — the top student success award in the country.
Breaking Graduate Enrollment Records – For the fourth year in a row, FSU has broken its own record for the number of students pursuing a graduate degree. Our growing ranks of excellent faculty and increased research productivity are drawing more graduate students to apply and enroll.
Centers and Institutes – Our centers and institutes provide our outstanding faculty with the structure needed to excel in their areas of interest. Through research, practice, and collaboration, our centers and institutes produce millions of dollars in economic impact for the State of Florida while addressing global, national and local issues toward improving the human condition. We do this by creating, maintaining and sustaining environments that support the intra- and interinstitutional research, service, and/or educational/training activities that supplement and extend existing instruction, research, and service at the university.
Diversity, Equity, Inclusion – Florida State has a long history of institutional commitment to diversity, equity, and inclusion. Fortune 500 companies seek young leaders with these skills and approaches. We've earned recognition for eight consecutive years with Higher Education Excellence in Diversity (HEED) awards by Insight into Diversity. We were named a "HEED Diversity Champion" for the sixth year in a row – an honor given to only the top-tier HEED institutions. In addition to the university-wide recognition, the FSU College of Medicine received the 2021 Health Professions Higher Education Excellence in Diversity (HEED) Award.
FIRE "free speech" rankings – The Foundation for Individual Rights and Expression (FIRE), a non-profit organization that assesses colleges and universities nationwide regarding whether their policies restrict student speech, has recognized FSU's efforts to safeguard every individual's right to free speech and expression. FSU has received a top-rated "green light" rating from FIRE. In addition, FSU ranked #15 (out of 203 institutions) in FIRE's 2022-2023 College Free Speech Rankings and is the only Florida institution in the top 25.
Our students, faculty, staff, and alumni are living proof of success at FSU! Take a closer look.
---
Areas Reporting to the Provost
---

---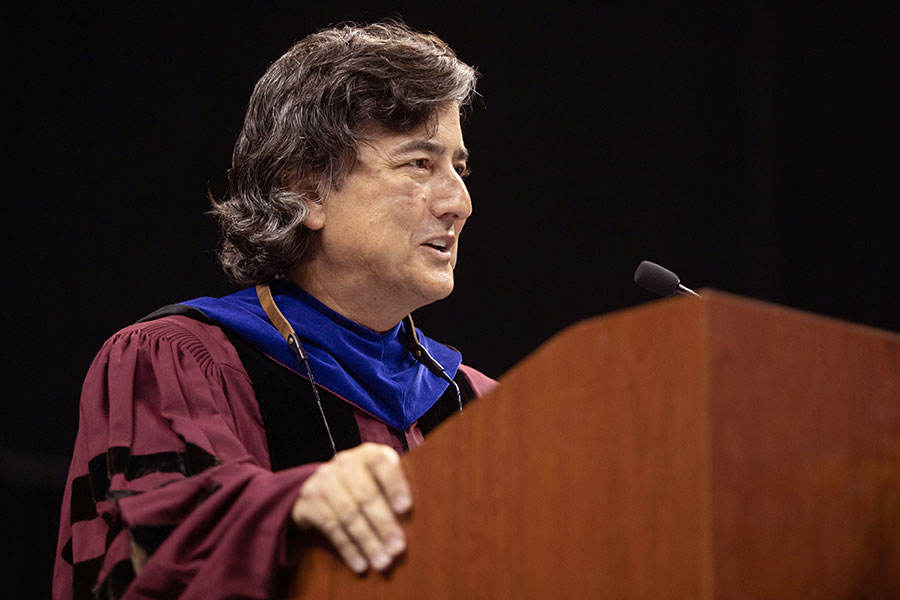 Provost Jim Clark, the university's top academic officer, congratulated the Class of 2026 on their admission to FSU and being the most academically talented class in the university's history.
---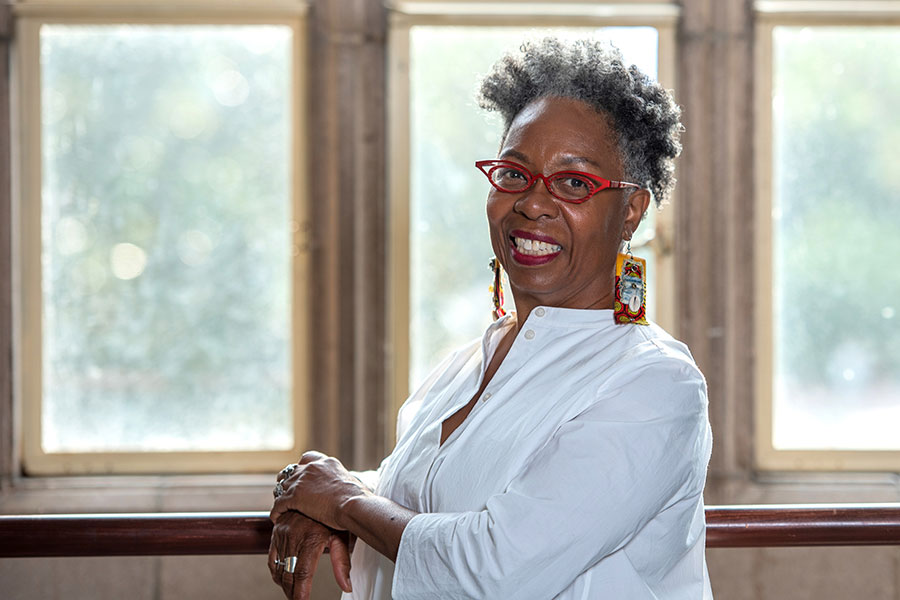 Jawole Willa Jo Zollar, a 2021 MacArthur Fellow and a Lawton Distinguished Professor at Florida State University and the founder of New York-based dance company
Urban Bush Women
, was awarded the Dorothy and Lillian Gish Prize — one of the most prestigious awards in the American arts.
---
Six Florida State University assistant professors
from a variety of disciplines have received the Florida Education Fund's (FEF)
McKnight Junior Faculty Fellowship
, a program that promotes excellence in teaching and research by underrepresented minorities and women.
---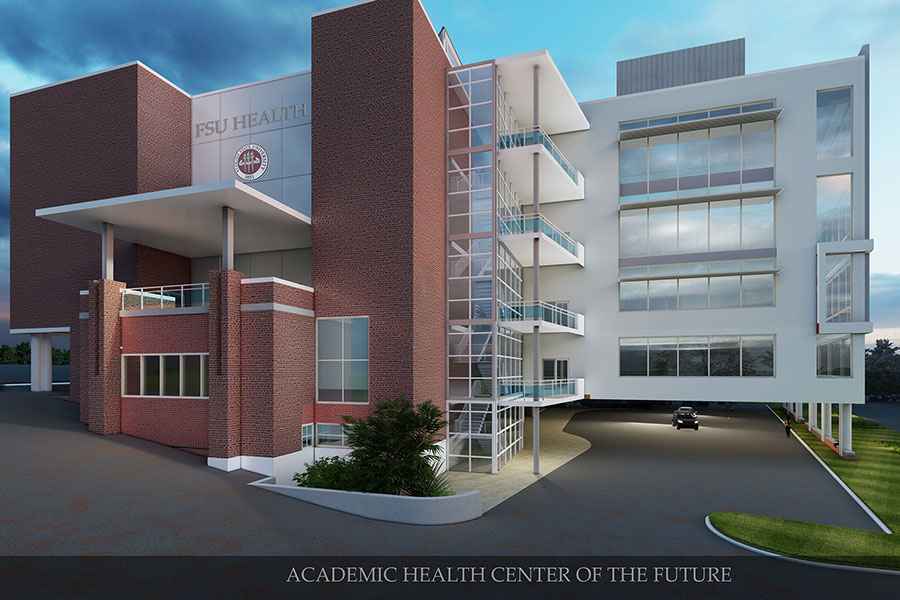 Florida State University and Tallahassee Memorial HealthCare announced a new partnership to build the FSU Health Tallahassee Center, a new facility that will offer advanced medical training and translational research opportunities and explore the academic health center of the future.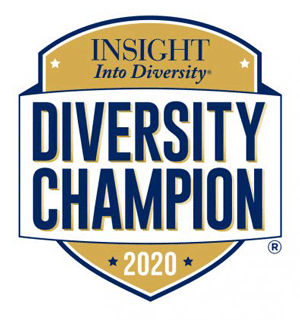 FSU was recognized by INSIGHT Into Diversity magazine as one of 15 "Diversity Champion" colleges and universities in the nation. Our continuing efforts to move diversity and inclusion to the forefront of the university mission also received national recognition with "Higher Education Excellence in Diversity" (HEED) Awards in 2014, 2015, 2016, 2017, 2018, 2019 and 2020, recognizing outstanding commitment to diversity and inclusion.
Innovation and Entrepreneurship
Embedded in the culture of

Florida State University
GET INVOLVED!